Oregon Voters: Pledge to vote yes on Measure 101 in January
You may have heard the news: Oregon has a special election coming up on January 23, 2018. The Secretary of State's office confirmed there were enough valid signatures to qualify Referendum 301, which will appear on the ballot as Measure 101.
Here are the facts about Measure 101.
We believe that all Oregonians should be able to access care that they can afford. No child should get sick because their family can't afford the medicine that they need, and nobody should end up in an emergency because a doctor's appointment was too expensive. Oregonians deserve better.
Measure 101 secures billions in federal funding to protect care for 350,000 Oregonians and reduce premiums for another 200,000. With it, we can make sure that 95 percent of Oregonians and all children have the healthcare coverage that they need. Pledge to vote yes on Measure 101 in January to keep Oregon healthy.
Please RSVP to join us for
Phone /Text Banking or
for a Neighborhood Canvass with voters about
voting YES on Measure 101: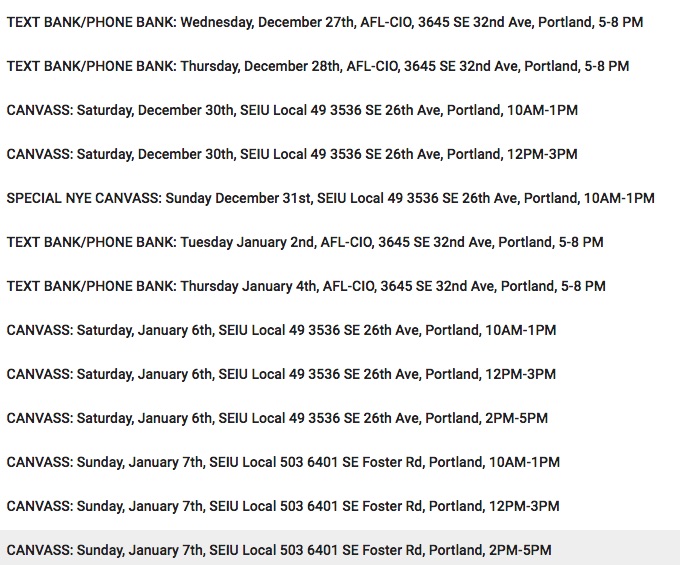 For more information please email cdavid or Chelsea Watson or Chelsea's phone is [503) 232-1195 ext. 310
Download: