Priority #1: Safety On Set Expo and Workers Memorial Day Event, April 27th, Portland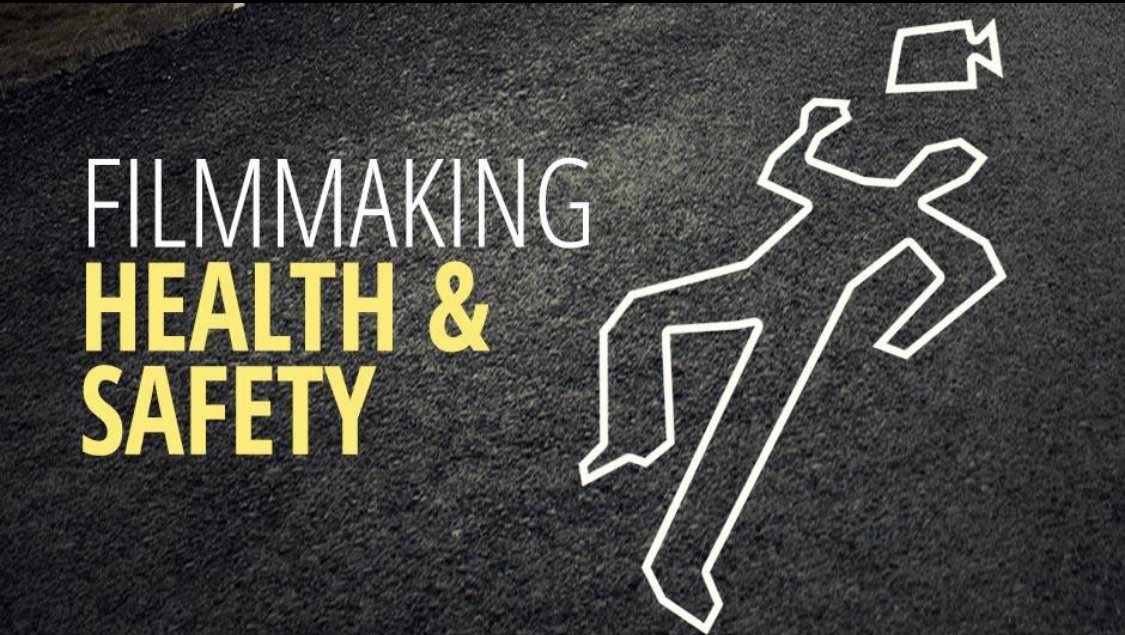 Join your I.A.T.S.E. Local 488 for
Priority #1: Safety On Set Expo & Workers Memorial Day Event.
We have been too often reminded of the the dangers of the work we do. Tragedy struck this recently with a Rigger at Coachella Festival falling to his death while setting up for the concert. Locally we had a too close call in Portland in April with a car stunt gone wrong with a camera operator and sound mixer in the back seat on the filming of the non-union, Discovery documentary "The Wonderland Murders."
Whether working on a non-union or Union project, we must always be vigilant to making SAFETY Priority #1.
April 27th from 12:30-5 PM at the Perfectionists' sound stages, 11245 SE Highway 212, Clackamas, OR, 97015.
Everyone in the Oregon Film Prodcution Community is invited to attend. Download the attached pdf and display at your jobsite.
Please Click Here To Go To The Event Registration Website
We are excited to be joined by the Unions and Guilds in Entertainment SAG-AFTRA, I.A.T.S.E. Local 600, DGA and the Teamsters to host this premiere safety event for our regional film industry. Thanks also to our partners at the Portland Film Office, OMPA, and Oregon Film!!!
Sign Up To Volunteer With Set Up Or Day Of Event
Don't miss the exciting reveal of the newest safety position in our industry with the talk by our Portland based Intimacy Coordinator. This new position has been created by SAG AFTRA to provide a trained person to be on set during the rehearsal and filming of scenes involving sex, sexual violence, and abuse. This valuable new resource is a game changer, providing our actors, crew and productions with a trained advocate and facilitator to create a safe and healthy filming of these scenes.
The Unions and Guilds will demonstrate resources they provide to members such as Safety Apps Safety Protocol's and trainings. Booths and displays will address safety & health issues faced our industry as well as programs and resources to mitigate these hazards.
We will highlight Mental Health issues and resources, the 12 On /12 Off Campaign which works to highlight the danger of sleep deprivation, and introduce our community
We hope the afternoon of presentations & demos will introduce and provide valuable information to our community including:
First person stories of incidents & accidents on set from Local crew
Safety Apps & Resources available from the Unions & Guilds
Intro to the brand newly established crew position of Intimacy Coordinator
Drone Safety
Vehicle & Locations Safety.
Also available will be booths and displays with valuable information on:
Mental Health for Entertainment Professionals
The 12 On / 12 Off Campaign to address sleep deprivation in our industry
I.A.T.S.E. 488 Safety & Equipment Training Demos
Stunt safety
Entertainment industry Safety Bulletins
Oregon OSHA Reps & safety info
the Portland Police Bureau
the Portland Fire Department
I.A.T.S.E. 488 First Aid/Medics
Local, regional, and national safety equipment vendors.
RAFFLE:
We have some fun items to raffle off including safety vests, hats, shirts, and headlamps from Coast Products
Taco truck on site!

April 28th is Workers' Memorial Day.
With events like this Safety Expo we can prevent this unnecessary loss of life in our workplace and make sure all of us go home to our loved ones after a day on set.
Please Click Here To Go To The Event Registration Website
Presented by:
Members of Teamsters Local 305 & 399
To volunteer for the event load in April 26th or for the event April 27th, please email cdavid cottrill at IATSE 488 : SouthernBA@IATSE488.org
#PortlandSafeSets #WorkersMemorialDay
Lots of information for everyone in the film production community.
Download:

Safety On Set Expo & Workers Memorial Flyer.pdf